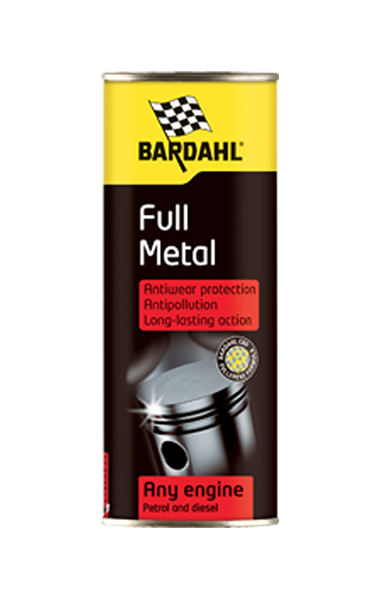 Full Metal
Product number: :

2007B
FREE shipping above €50,- Engine protection - Bardahl since 1939
Need advice?
Or do you have other questions?
We are happy to help you
Full Metal
Bardahl Full Metal is our most advanced oil additive, developed to meet the high mechanical demands of new engines. A lot of wear on mechanical engine parts occurs due to the increased friction, improved engine performance, higher torques, and increased operating temperatures. This, along with longer drain times and a reduced amount of oil in the crankcase, creates a need for preventive (new cars) and curative anti-wear protection (cars with more than 40,000 km). Bardahl Full Metal is the answer.
| | |
| --- | --- |
| Category: | Car |
| Contents: | 400 ML |
| Filter: | oil additives |