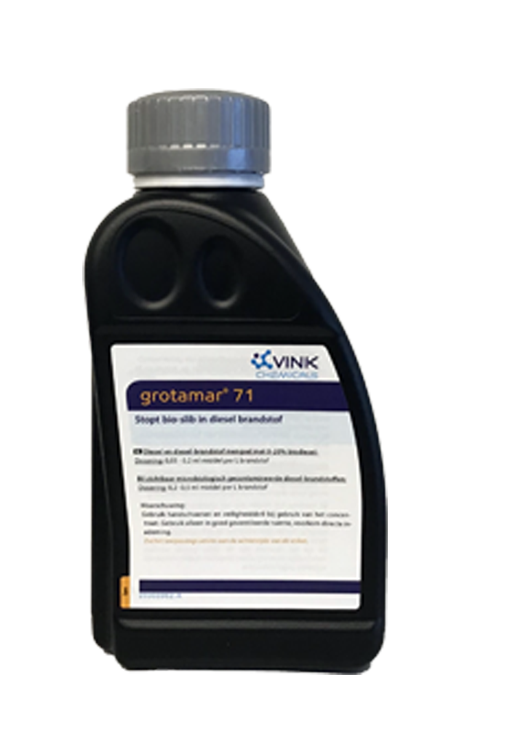 Grotamar 71
Product number: :

102107
Grotamar 71 is een zeer effectieve biocide die bacteriën verwijdert uit de diesel. Grotamar 71 werkt direct na toevoegen.
Need advice?
Or do you have other questions?
We are happy to help you
Grotamar 71
Verwijdert bacteriegroei en schimmelvorming uit de diesel. Bacteriën en schimmels kunnen de dieselfilters verstoppen en ook schade aanbrengen aan het inspuitsysteem van hoge drukinspuitingen (Common Rail).
Inhoud: 0,5 ltr.
Aanbevolen dosering:
Diesel brandstoffen (beschermende behandeling): 0.05–0.20 l/1000 l diesel
Diesel brandstoffen (vervuilde diesel) 0.20–0.50 l/1000 l diesel
Diesel brandstoffen (shock dosering) 0.5 – 1.0 l/1000 l diesel
Gebruik biociden veilig. Lees voor het gebruik eerst het etiket en de productinformatie.
| | |
| --- | --- |
| Contents: | 500 ML |
| Filter: | Diesel additives |