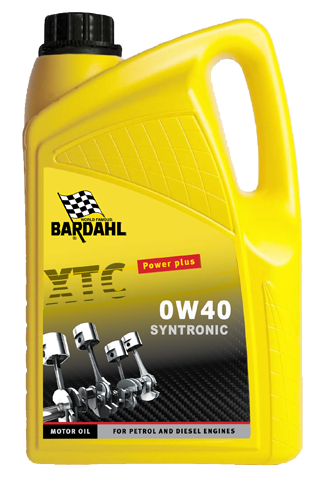 XTC 0W40 Syntronic
Product number: :

51055
Bardahl XTC 0W40 Syntronic bespaart bovendien brandstof en beperkt het olieverbruik in elke benzine- , LPG en dieselmotor van personenauto's met of zonder katalysator of turbo. U
Need advice?
Or do you have other questions?
We are happy to help you
XTC 0W40 Syntronic
Bardahl XTC 0W40 Syntronic
is een vol-synthetische motorolie die speciaal is ontwikkeld voor motoren waaraan
extreme eisen gesteld worden. De combinatie van synthetische basisoliën en geavanceerde additieven, zorgt
deze motorolie voor een maximale bescherming bij zeer lage en zeer hoge temperatuur.
De hoge viscositeitindex zorgt ervoor dat deze motorolie toepasbaar is bij zowel extreem koude als hitte.
Category:

Car

Contents:

5 L

, 20 L

Filter:

engine oil (without particulate filter)