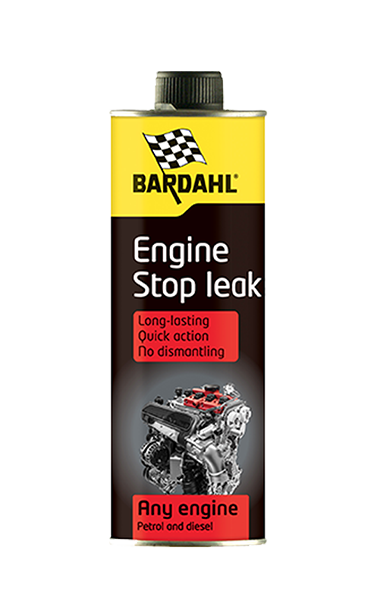 Engine Stop Leak
Product number: :

1107B
Bardahl Engine Stop Leak can be added to all engine oils to stop or strongly reduce oil leakages.
Need advice?
Or do you have other questions?
We are happy to help you
Engine Stop Leak
"The car is leaking oil''. This is a common problem with older cars. However, oil leakage is a problem that is often easy to stop.
Bardahl Engine Stop Leak is an oil additive that stops and prevents engine leaks. In addition, Engine Stop Leak reduces the noise of the valve lifters and loosens stuck piston rings. Gaskets tend to shrink over time, dry out, and lose their flexibility.
This results in oil leakage. The deposits deposited on valves and piston rings provide reduced operation, lower compression and increased oil consumption. Bardahl Engine Stop Leak makes both seals and gaskets of synthetic and natural rubber smooth again and stops oil leakage while driving.
Engine Stop Leak will cause gaskets to swell again and stop the oil leakage. For example, oil leakage can be stopped without dismantling many engine components.
Always read the instructions on the label before you stop adding this motor leak. Do not add more than prescribed, this can have a negative effect."
Category:

Car

, Classic

, Marine

, Motor

, Motorhome

Contents:

300 ML

Filter:

oil additives